National Football League games are the top choice for bettors from the United States of America and this sport is consistently ranked as the most watched in that country. The Super Bowl alone generates close to US$10 billion worth of action each year! With statistics like this, it is easy to see how popular wagering on this sport is. And what makes it even more thrilling is that every game is hugely important, and betting makes it so much more interesting.
Starting to Place NFL Stakes
NFL wagering options are extensive and there are many markets for you to choose from. Spread betting is by far the most popular, after which you'll see Money Line and Over/Under bets. Other staking opportunities include Futures and Props which can be a lot of fun, too.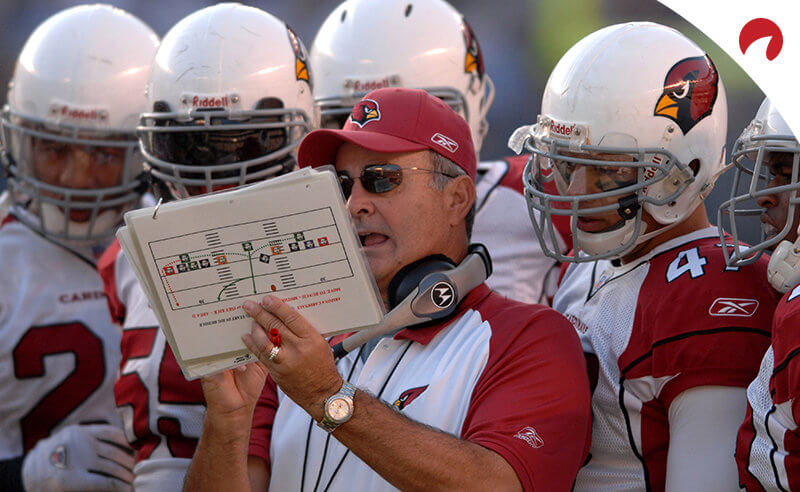 Spread Stakes
Spread wagering is the top choice when it comes to betting on the National Football League. It evens out the playing field, so staking on the underdogs is a more attractive option and wagering on the favourite is more profitable. In this sport, the difference in skill between various teams can be very dramatic, and spread betting lets you stake more easily on either team.
With these wagers, the underdog is given a handicap of a specific number of points. For a spread bet, the underdog either needs to win outright or lose by fewer points than the spread. Conversely, the favourite needs to win by more than the spread for your bet on them to pay out. Let's pit the New York Giants at +12 (-110) against the Dallas Cowboys at -12 (-110).
The Cowboys are the significant favourites in this example, with 12 points. This means that for your Spread bet on them to pay out, they'll need to win by at least 13 points. Your Spread wager on the Giants will pay out if they either win or lose by 11 points or fewer. If the Cowboys win by exactly 12 points, all stakes will push and your money will be refunded.
Money Line Wagers
Money Line betting for NFL games requires that you name the team to win the game outright. If you've made the correct prediction, you'll get a payout according to the odds associated with each outcome. A bet on the favourite will pay out less than a stake of the same amount made on the underdog.
For example, in a game between the Kansas City Chiefs at +525 and the New England Patriots at -650, a 100 wager on the Chiefs will get you a total payout of 625. Conversely, to win 100 from a stake on the Patriots, you'd need to wager 650.
Over/Under Bets
For these stakes, the bookmaker will have set a total amount of points that both teams will score, and you need to wager whether the real result will be more or less than this. Again, the odds for each outcome will determine how much you get paid out.